DORIS NEWMAN, ESQ.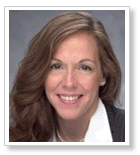 Ms. Newman attended Seton Hall University School of Law and was admitted to the New Jersey Bar and the United States District Court for New Jersey in 1996. She received her BA in Criminal Justice and Law at Rowan University, Glassboro New Jersey.
Previously, Ms. Newman has served as Secretary to the New Jersey Supreme Court Ethics Committee for Districts IIA and IIB from 2009 to 2011. She served as the Chair of the Supreme Court District IIB Ethics Committee from 2007-2008, its Vice Chair from 2006-2007, and as a Committee Member from 2004-2006. She has been a Trustee of the Bergen County Bar Foundation since 1999 and has also served as its President- 2007; Vice President- 2006; and Secretary- 2004-2005.
Ms. Newman was with the Rem Law Group in Hackensack, NJ for ten years prior to starting her own firm in 2008. At that time, she also became Of Counsel to the Maneri Law Firm and now joins Patrick O'Dea, Esq. in the criminal defense division of the firm. Before entering law school, Ms. Newman worked as a Somerset County Probation Officer and Investigator.
Ms. Newmans' primary areas of practice include:
DWI/ Motor Vehicle Violation Defense
Criminal Defense
Juvenile Delinquency Defense
Domestic Violence
---
Maneri Law Firm, L.L.C. 
Suite 260, 30 Two Bridges Road, Fairfield, NJ 07004
Tel: 973.575.2755 Fax: 973.575.8283


Email Doris Newman